Wash everything around the house including the deck, automobiles, lawnmower, garage doors, concrete sidewalks, patio decks, BBQ grills, and much more with the Portable High-pressure Water Gun attachment! Thanks to its innovative design, this new cleaner significantly increases the outlet pressure of your water hose by up to 8 times. Enjoy professional results at home in just minutes!
This product removes dirt and mold from wood, aluminum, vinyl siding, concrete foundations, brick, stone, and much more. You can easily provide a deep clean for your car, truck, motorhome, or boat and tackle dirty wheels and rims. It's guaranteed to be safe on all surfaces and will not damage wood, automotive paint, or clear coat.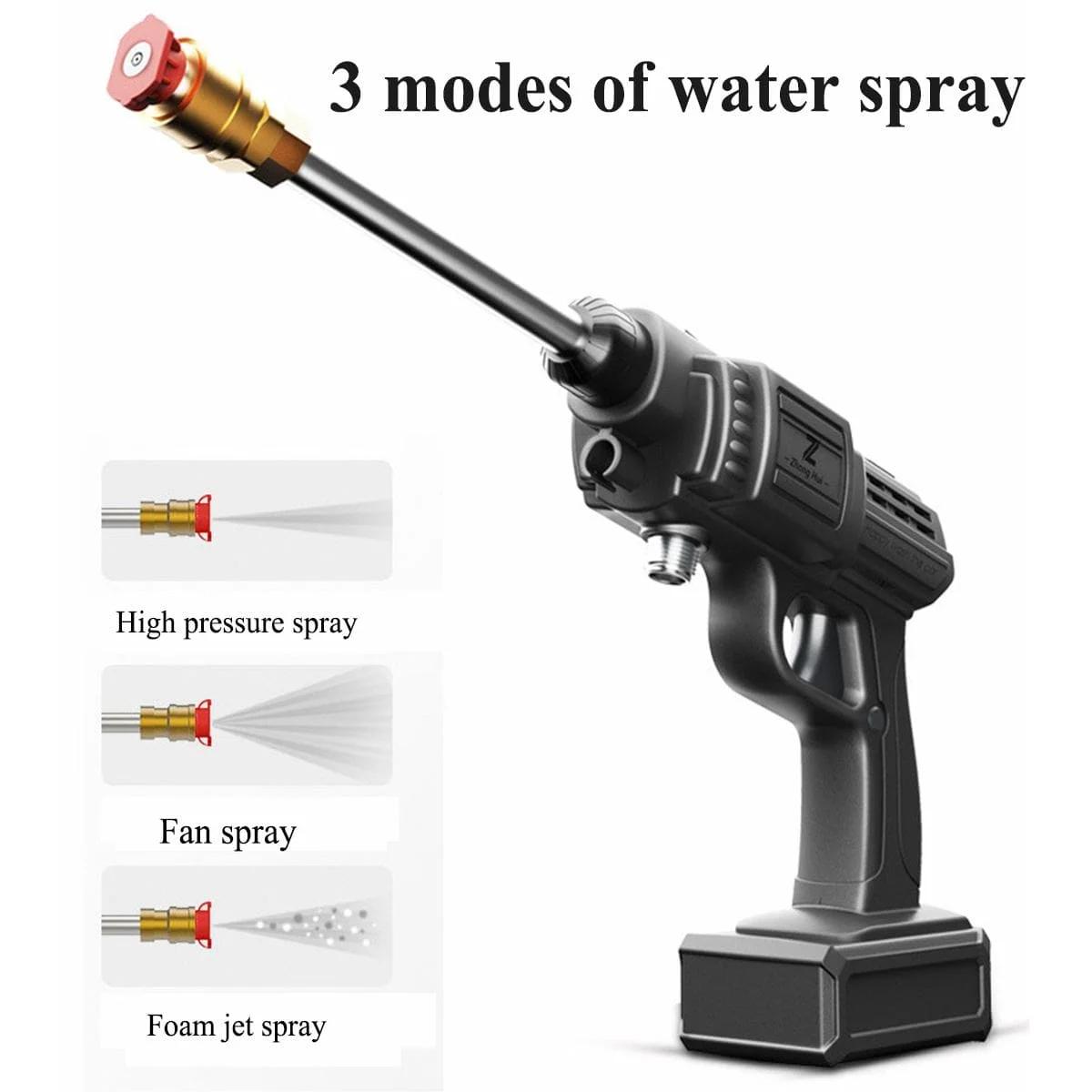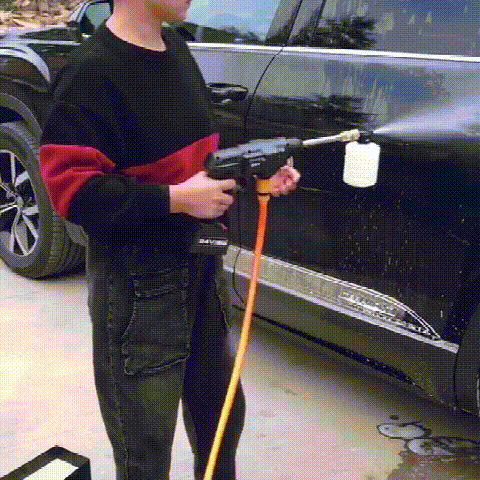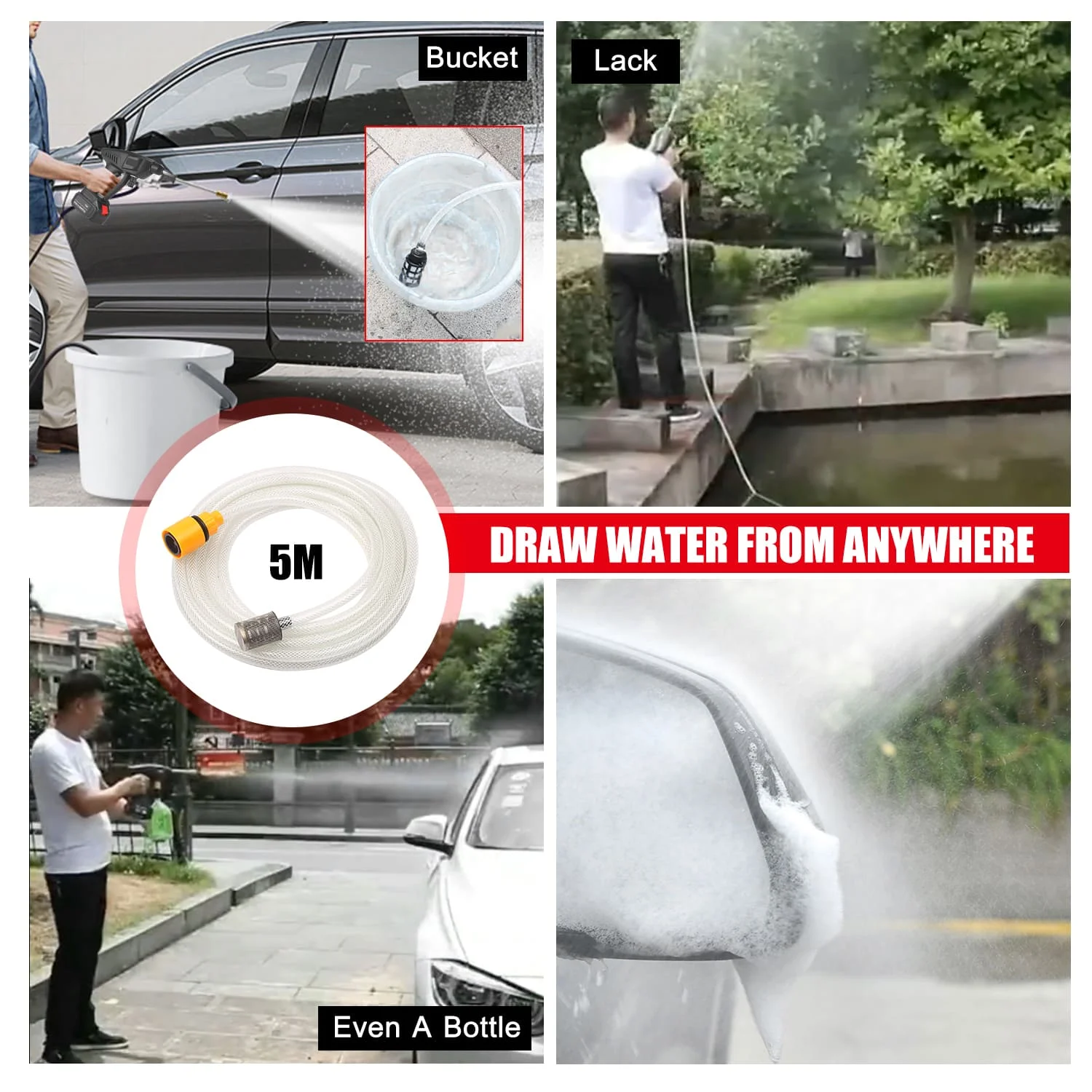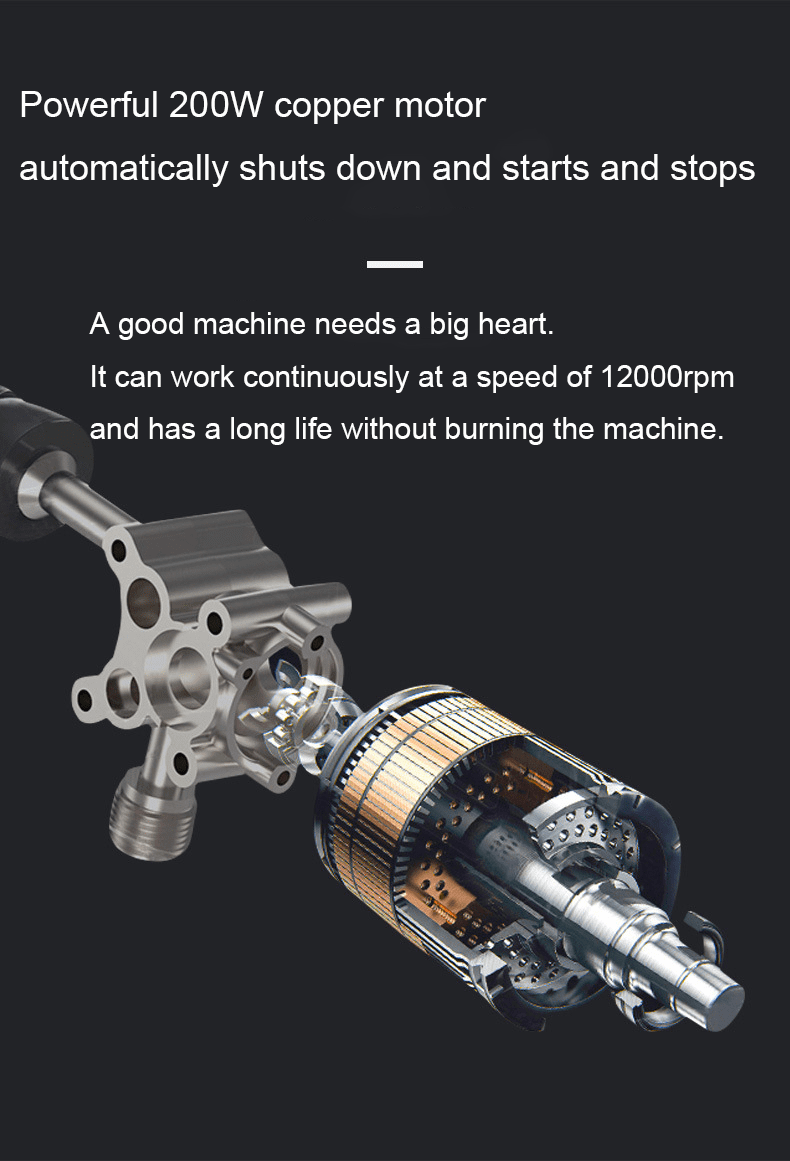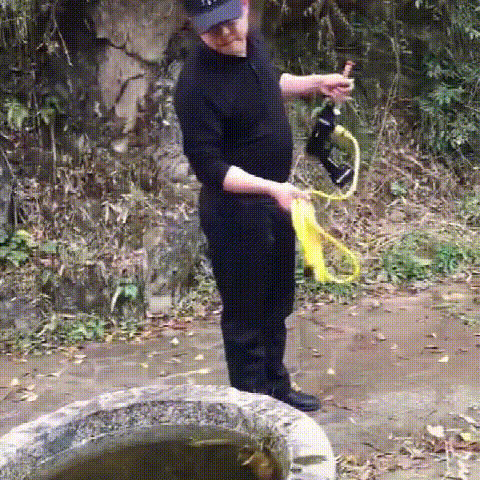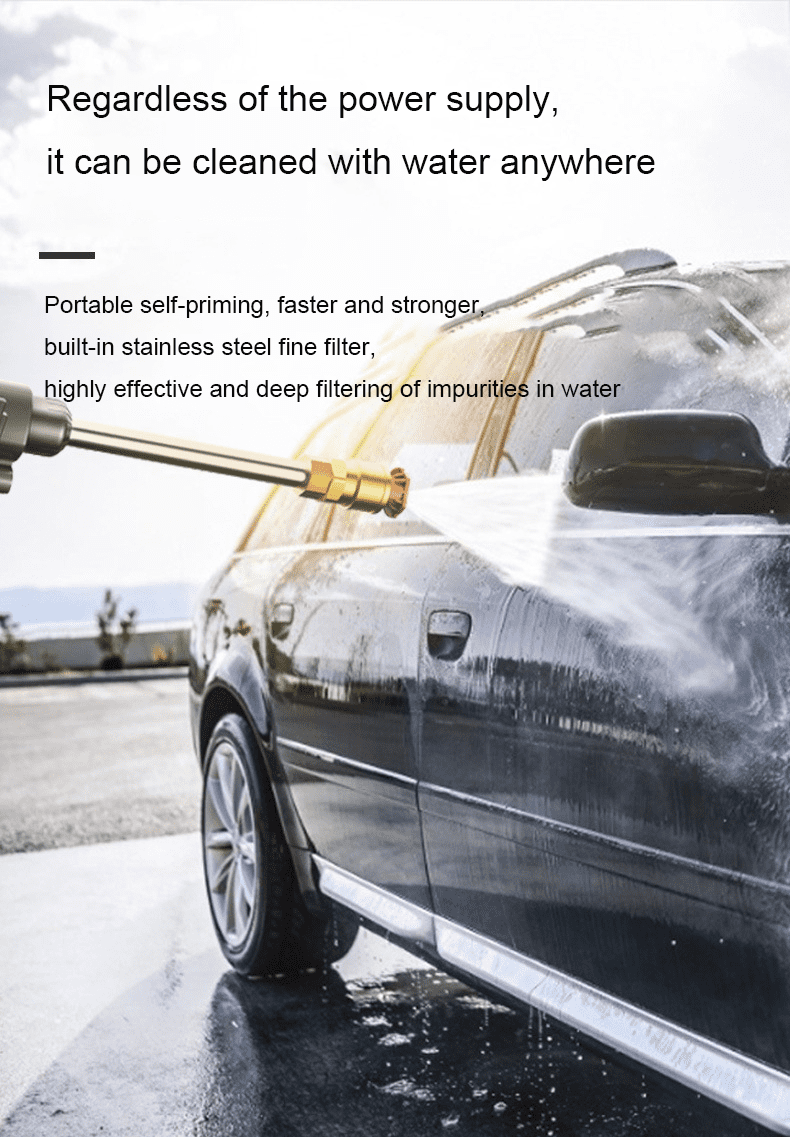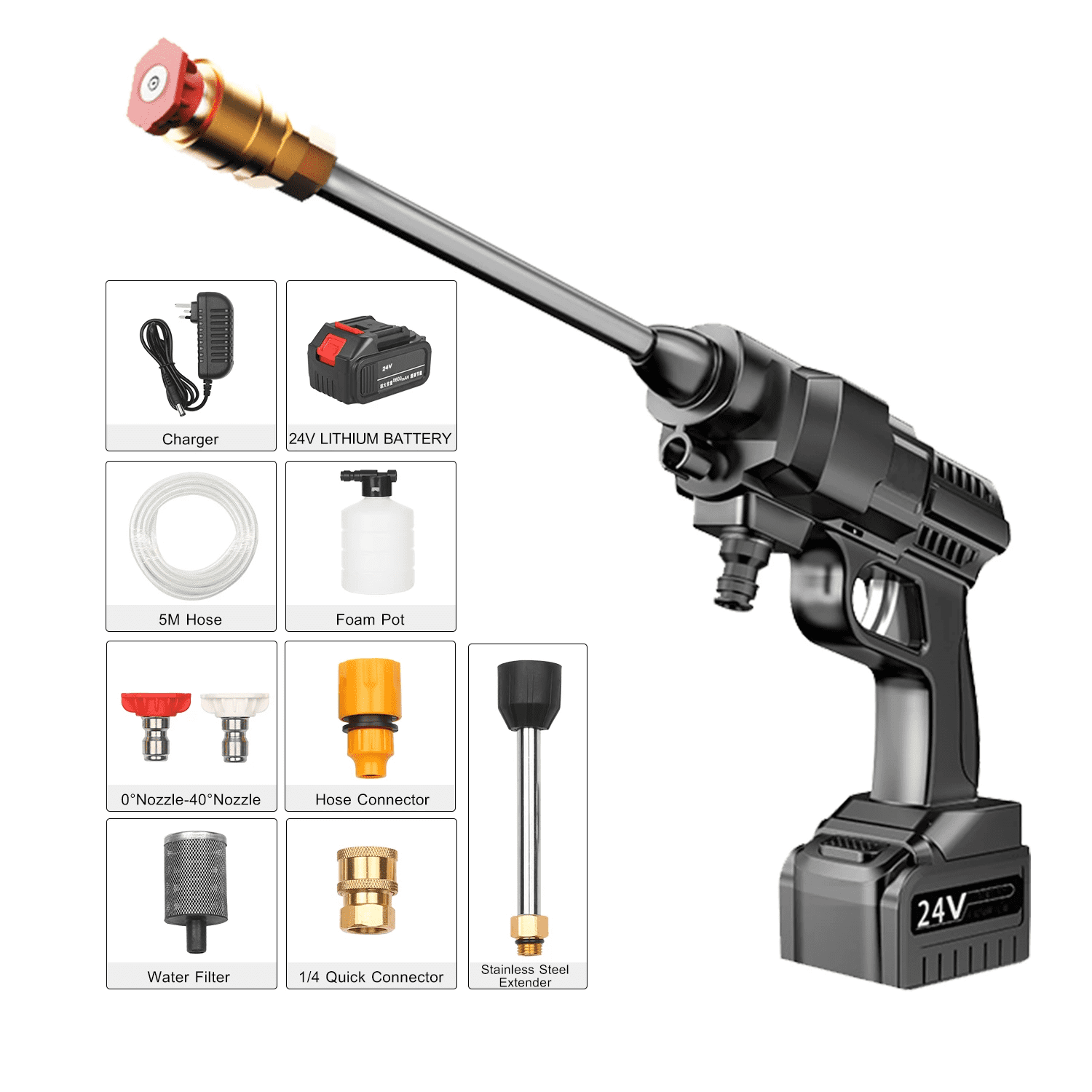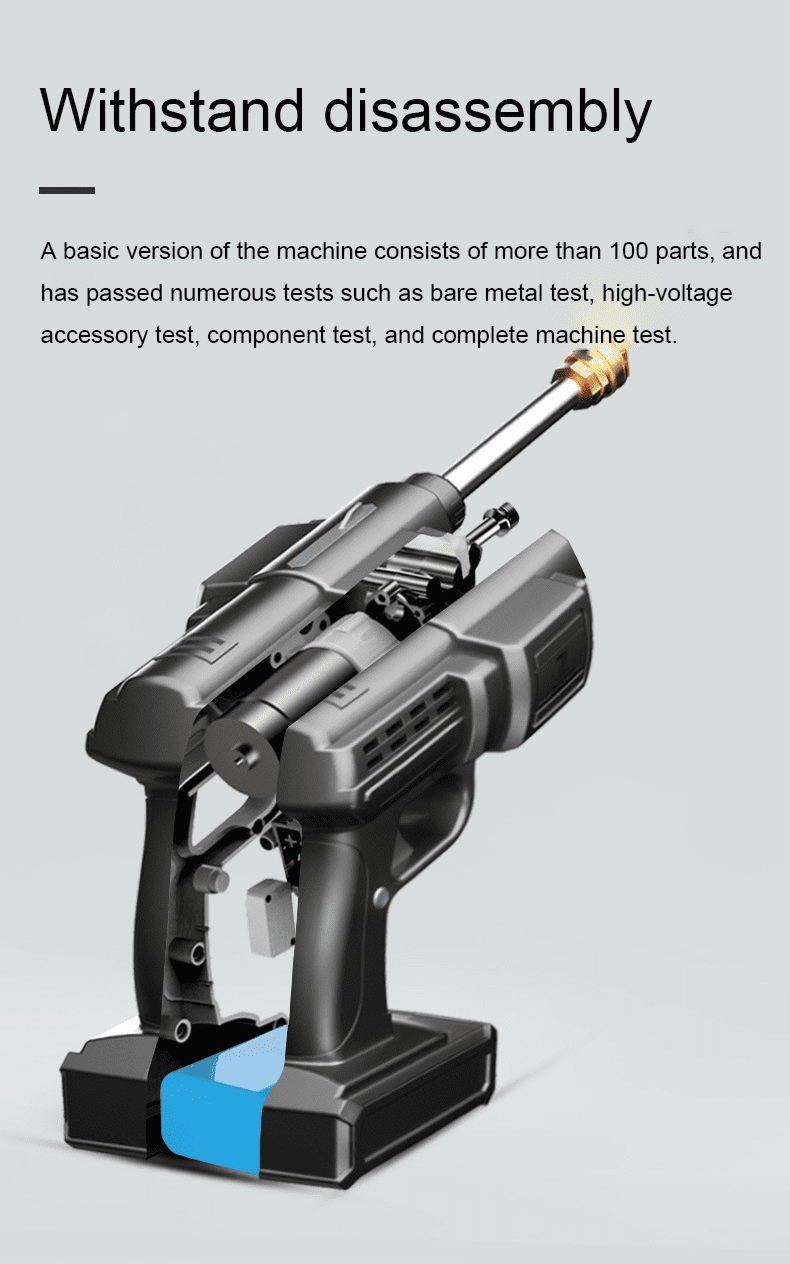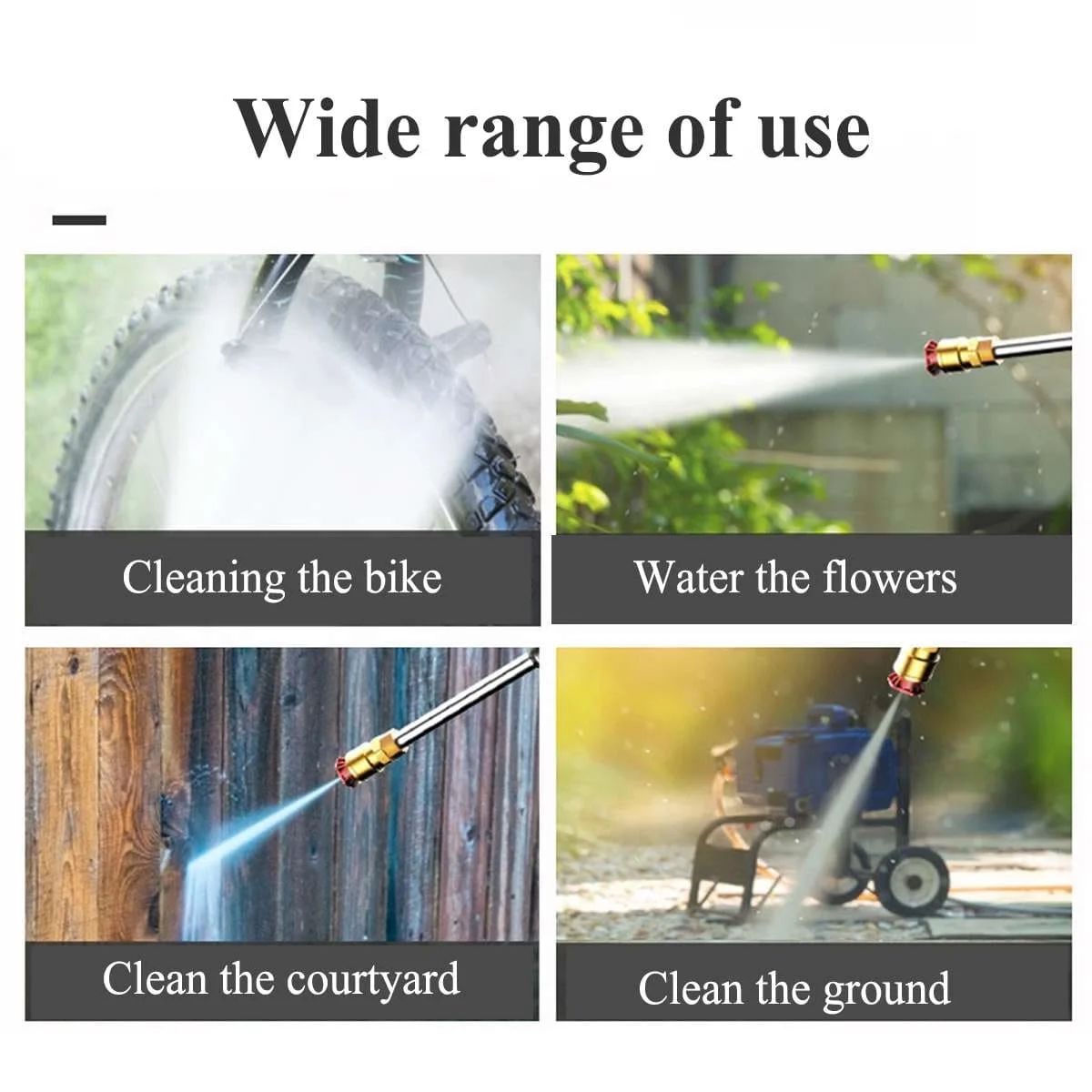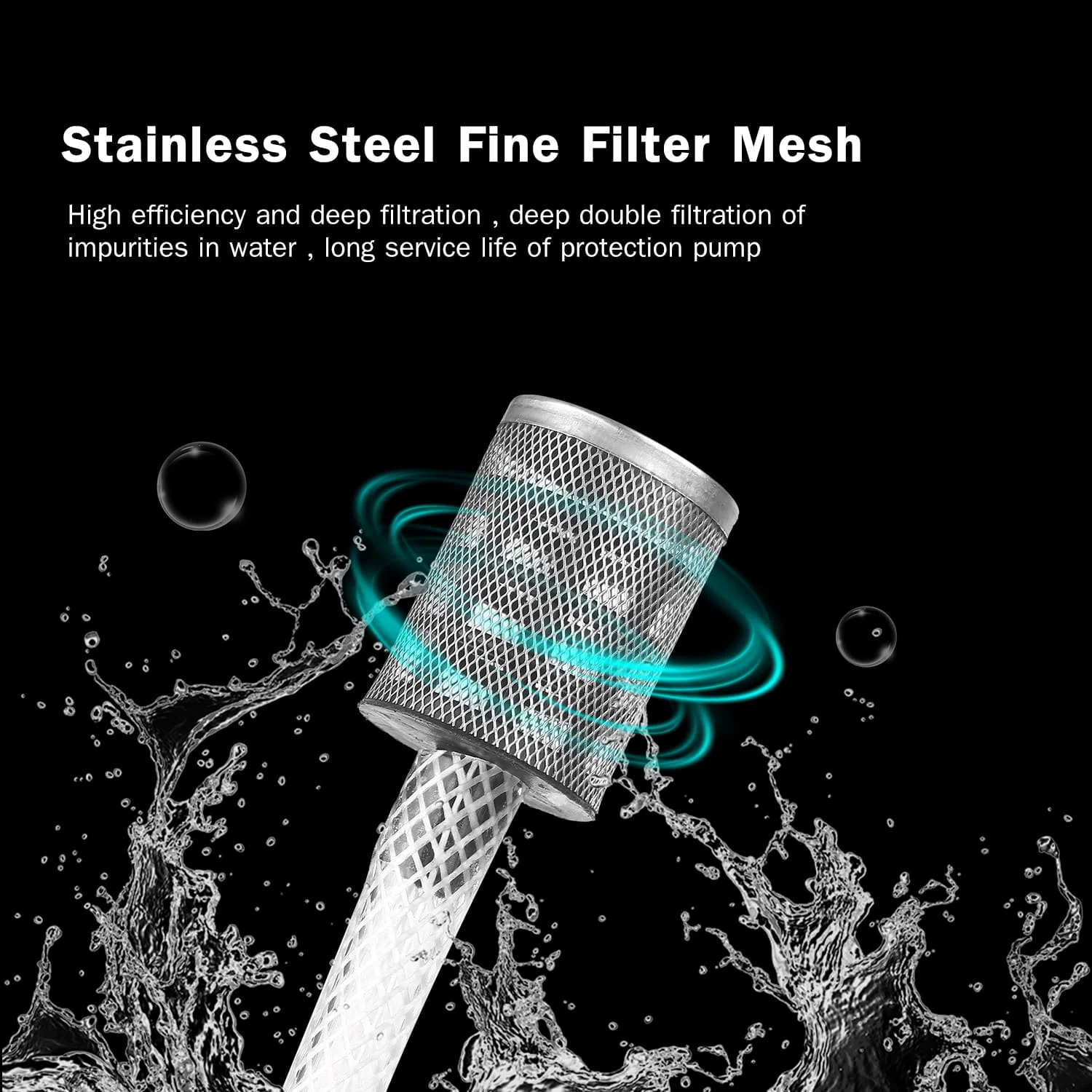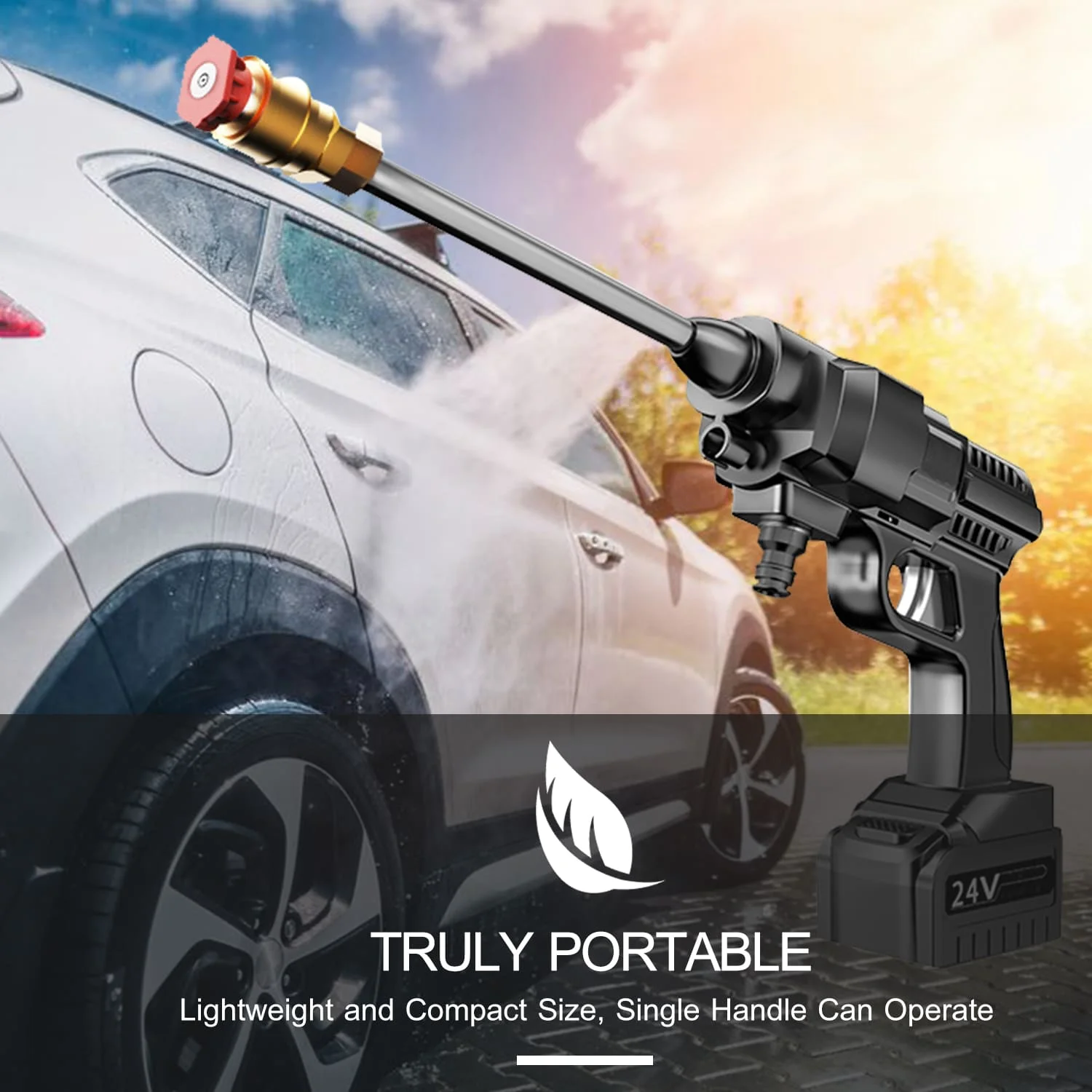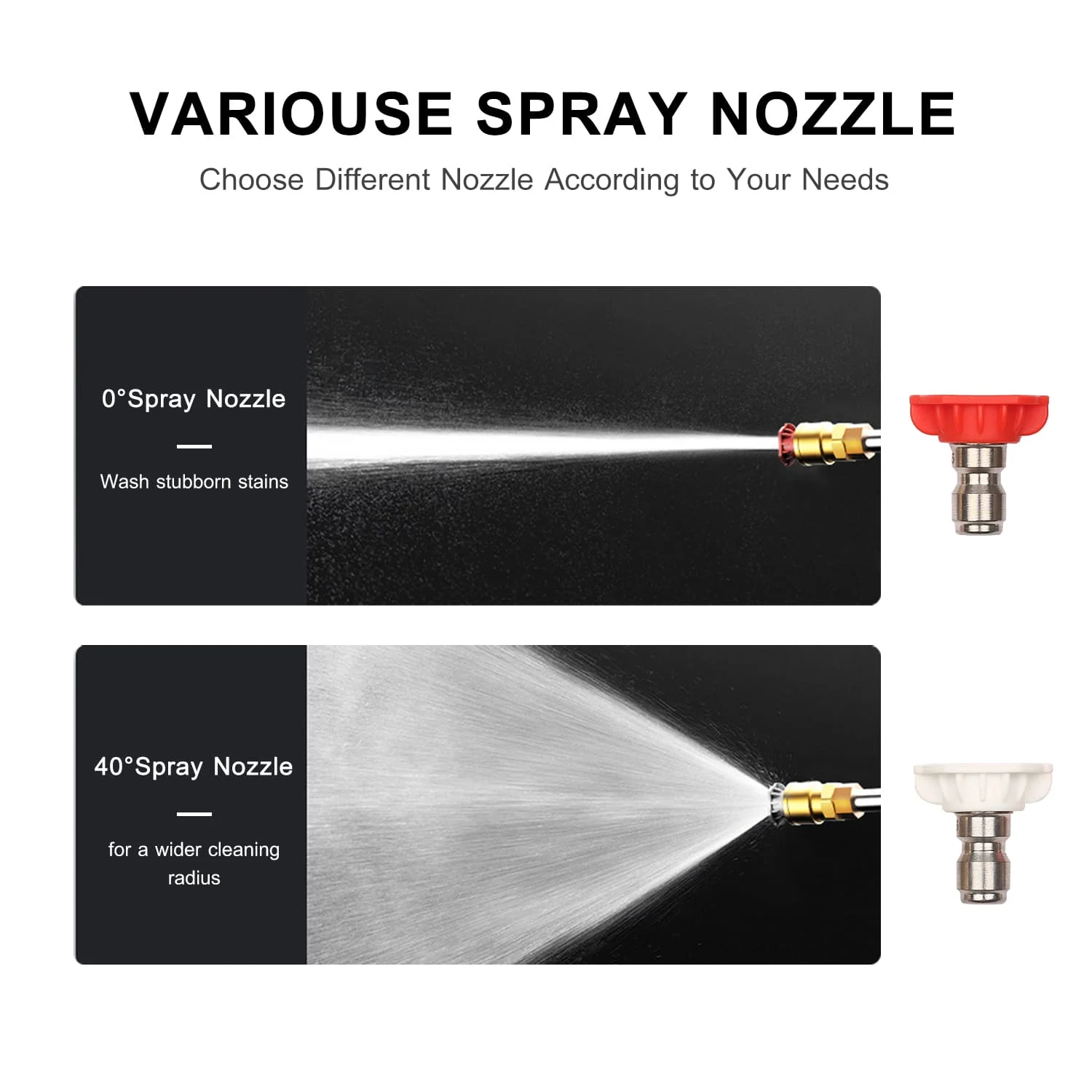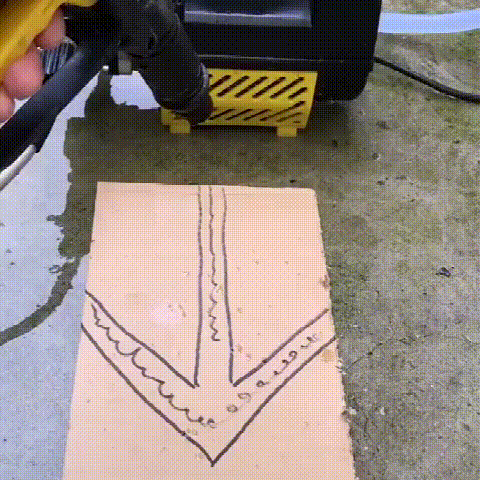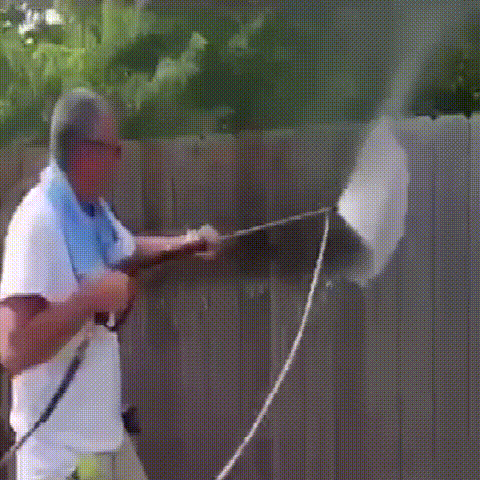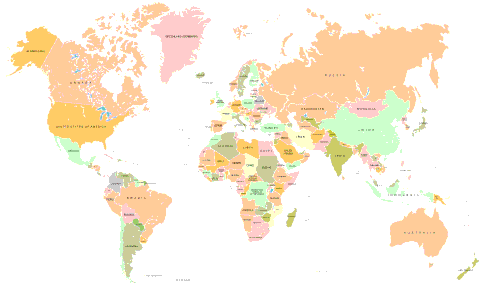 FEATURES:
HIGH-PRESSURE WASH – Transform your regular garden hose into a powerful 8 bar pressure jet. Equipped with a nozzle for concentrated spraying and another for a large and powerful water jet. Perfect for car washes, dirty wooden fences, the outside of your home, and more!

WIDELY COMPATIBLE – Fits all standard ¾ "garden hoses and other sizes with standard 1″ female fittings.

SAFE FOR ALL SURFACES – Safely clean all dirty surfaces, including wood, brick, concrete, coatings, plastic, glass, and more. Does not strip paint or clear coat from cars.

HIGH-QUALITY ARM – Designed with stainless and corrosion-resistant materials. Includes industrial grade brass connectors and a high-quality aluminum alloy wash rod.
WE SHIP WORLDWIDE!
We ship Worldwide, including P.O. boxes and APO/EPO/DPO addresses.
Our goal is to offer you the best shipping options, no matter where you live. Each product requires some time for the construction and handling before we can ship. Most orders ship within 1 days. However, in peak seasons, shipment can take up to 7 business days.
When you order multiple products, the orders can come from different designers. In this case, it could happen that you will receive your products in different packages and at different times.
Below are the approximate shipping times for your reference.
| | |
| --- | --- |
| United States | 5-12 Days |
| Australias | 5-12 Days |
| Canada | 5-12 Days |
| United Kingdom | 5-12 Days |
| Worldwide | 5-12 Days |
Standard Insured Shipping
Standard shipping is FREE on orders over $44.
International Shipping
We have received and fulfilled orders from over 50 countries across all the different continents. Outside the United States, customs can hold up a package for a number of days, because we work with E-packet, FedEx and DHL this rarely happens and if it does it will be handled efficiently.